How to Register an Account?
Creating an account is super simple.  It is as easy as 1-2-3!
First, go to the top right hand corner on our front page.  Select the little gray color "figure" icon to go to the "Login" page.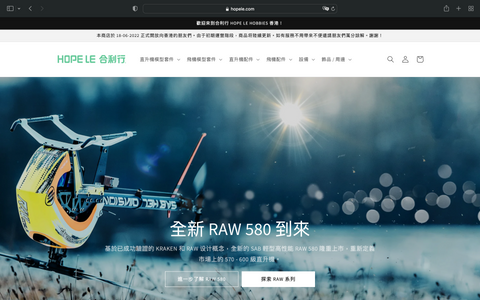 Once you are at the Login" page, select "Create Account" at the bottom.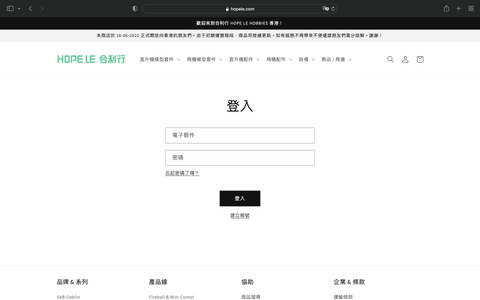 At the "Create Account" page, enter your first name, last name, email and choice of your password, then select "Create".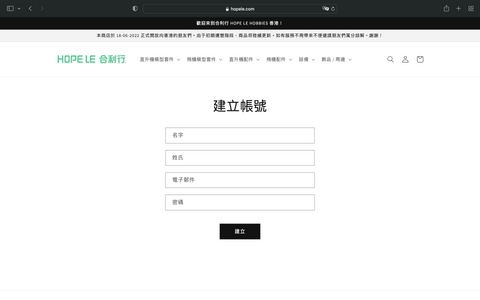 Now you are done!
Next time (first time) when you make a purchase, during the checkout process, we will ask you to enter your shipping information.
Thank you.
HOPE LE HOBBIES